Matt's epic challenge for Crisis
24.05.2021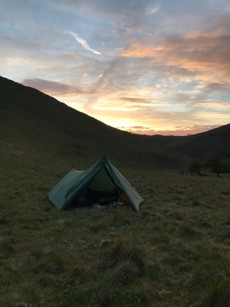 A huge thank you and congratulations to 19 year-old Crisis supporter Matt, who is currently taking on the mammoth challenge of walking from Land's End to John O'Groats, and supporting Crisis through doing so.
In Matt's words:
"I wanted to walk a long way and since the only place we can go at the moment is the UK, I decided to do about the longest walk I could without going overseas. I've always believed that homelessness is something we should be doing more about. A lot of people want to help, but don't know what to do when they see homeless people on the streets; donating to Crisis is something a lot of us can do to help."
If you want to hear his updates or support Matt's fundraising you can do so here. 
Thank you so much Matt!