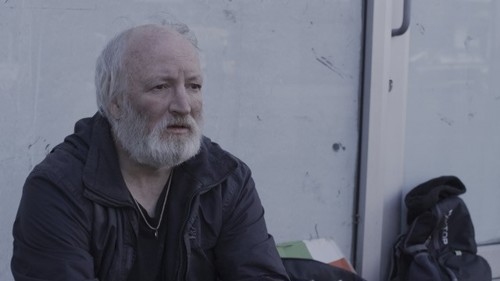 "Rough Sleeper" - the film version of the stage play at the Actors Centre, Covent Garden.
 A new film version of the acclaimed stage play "Rough Sleeper", shot by Film Director Ian Hylands, will be streamed as a digital production via the Actors Centre On Demand platform, from September 10th -19th. The original stage play, written in 2019 by Jo Emery and performed three times in 2020, generated tremendously positive responses from audiences, with standing ovations for the lead actor, Haydn Davis' tour de force performance.
The film follows the storyline about a fictitious "Man" who is sleeping rough in the doorway of a closed down high street department store, charting his rise from rags to riches and his subsequent fall from grace into homelessness. "Rough Sleeper" highlights the brutal harshness of life on the streets in an affluent Southern city. Contains some strong language with reference to current social issues.
For more info, go to www.joemery.co.uk/rough-sleeper/