Singers and players needed for Handel and Vivaldi concert!
11.09.2019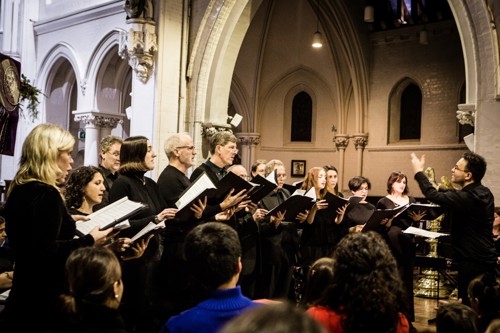 Singers and players needed for Handel and Vivaldi concert in support of Crisis!
Matthew Watts, MD of the London Classical Choir & Orchestra, is organising a charity concert for Crisis at Christmas on Saturday 2 November 2019 (2.30pm rehearsal, 7.30pm concert), at St Mary's church, Primrose Hill, London NW3 3DJ.
The programme will be two movements from Handel's Blessed Are They That Consider the Poor (including the Hallelujah chorus), Spring and Winter from Vivaldi's Four Seasons (the soloist is a Hungarian virtuoso, leader of the RSNO), plus Vivaldi's Gloria.
In addition to the rehearsal on the 2 November there will be an orchestral rehearsal on Sunday 27 October, 2.15-5.15pm (St Mark's NW1 7TN) and a choir rehearsal on Friday 1 November in the evening (St Saviour's NW3 4SQ).
Required are one oboe, one trumpet, keyboard, strings, SATB choir and SSA soloists.
Please contact Matthew on maestromattheww@yahoo.co.uk if you are interested, stating your name, contact details, instrument or voice, availability for the dates above and brief experience.