Thank you to John Hardy for raising over £2,000 for Crisis through his sponsored cycle!
28.09.2020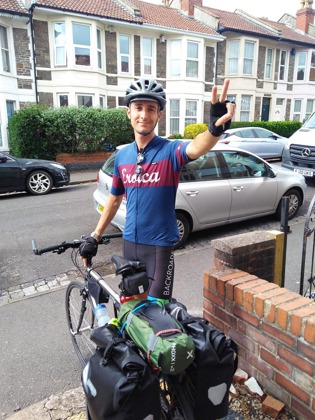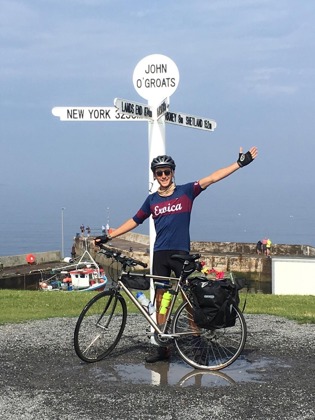 We'd like to say a big thank you to John Hardy for setting himself the challenge of cycling from Bristol to John O'Groats.
He set off on 28 July from Horfield with just a one-man tent and a change of clothes. In spite of his load, sometimes inclement weather and 'beasty' hills, he averaged 80-100 miles daily via a rather circuitous route through Wales, via Liverpool and the Lake District, along Hadrian's Wall, north via the eastern coast of Scotland and on to John O'Groats.
Cycling alone with no support team and camping wild in places, John met many interesting characters on the way, so appreciated more than ever the lack of home comforts and the kindness of strangers. Persuaded by people he met to raise money for charity, he decided on Crisis, a cause he had always felt strongly about. He was touched throughout by the generosity of people he chatted to, who often gave him a free sandwich and drink and also donated to Crisis.
His return journey took in the very northern coast of Scotland, south via the Isle of Skye, Glasgow, Carlisle, the Yorkshire Dales, then south through Derbyshire, Birmingham, Stratford and Oxford before finally returning to Bristol, 2003 miles later, on 24 August, having raised over £2,000 for Crisis.
Well done John!