Thank you to our amazing fundraiser Hannah!
28.06.2019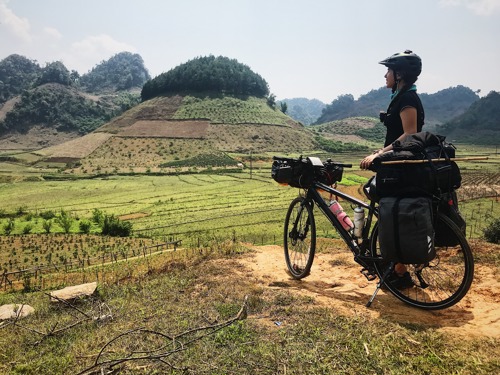 A huge thank you to Hannah Kern who has taken on the epic challenge of cycling from Hanoi, Vietnam to London, UK, a distance estimated to be coming in between 17,500 and 20,000km! Not only has Hannah taken on this personal challenge but she is also raising money for charity as well.
In Hannah's words, here's an update on how it's been so far:
"I've now travelled more than 2500km on my bicycle since I first started training and over 1000km since I officially started my project. This trip has already changed my life and I've barely even scratched the surface yet. By travelling on a bicycle, you attract and receive unrivalled kindness by engaging with vastly different cultures and visiting places that nobody ever goes. Families have taken me in when I've been stranded in the middle of nowhere, I've been fed, nursed better, donated to, listened to and encouraged in ways I could never have anticipated from people that inspire me on countless levels. I feel like I've graduated as an explorer and let me tell you, it's a lifestyle that is fulfilling in every way. I have at least another 16500km ahead of me and I cannot wait to tackle every future challenge that lies ahead on my journey to achieving my goal - creating and spreading my happiness movement and helping to end homelessness."
If you'd like to support her, you can visit her fundraising page or follow along with her latest updates on her Facebook page.
Thank you so much Hannah!