Thank you to the Croydon Knitting Club!
18.02.2020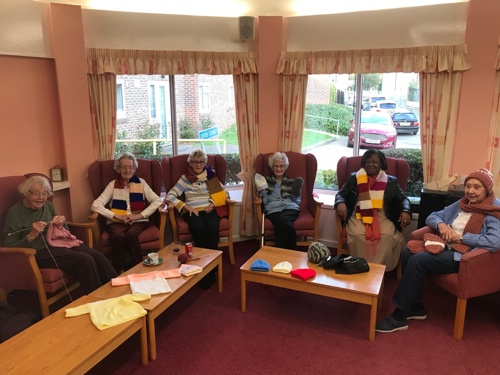 Thank you to the wonderful knitting club at Optivo, where the lovely residents of Leeds Court knitted scarves and hats for our Croydon members this winter. The wool and knitting needles were donated from Optivo staff across all regions.
Thank you Optivo, and thank you ladies for your wonderful work!