Vive Bars support Crisis with their flavour of the month campaign
26.06.2020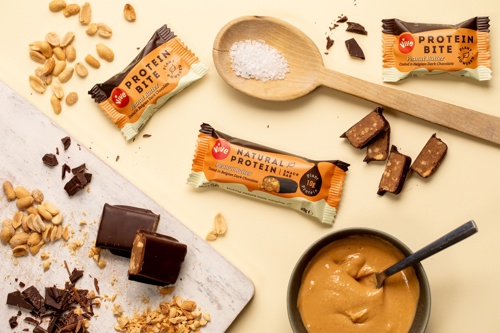 A huge thank you to Vive Bars for donating 5% of their 'Flavour of The Month' bars to Crisis for the month of June! 
The flavour of the month was Peanut Butter Jelly! Vive Bars are also gluten free, vegan, and made up of natural ingredients:
"The Peanut part was easy - super creamy golden peanut butter packed full of crunchy nuts. The Jelly (jam) part, a little harder. We've combine tasty, antioxidant-rich berries (goji, cherries and cranberries), with a hint of natural raspberry flavouring to give a mouth watering jam taste with real fruity bits.
As always, the bar is enrobed in our dreamy Belgian dark chocolate.
This month, we are donating 5% of sales to Crisis. We chose this charity because we believe no person should ever go without a home. Crises help people directly out of homelessness and campaign for the changes needed to solve it altogether."
Thank you so much for supporting Crisis, and helping us continue to provide vital services to people experiencing homelessness. 
Check out Vive's Flavour of the Month, and visit Eat Vive to try these delicious bars!