Elections 2021: What do the results mean for homelessness?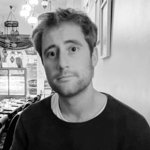 11.05.2021
The more things change, the more they seem to stay the same. Elections across England, Scotland and Wales – some national, some local, some for mayors, some for police and crime commissioners – and we ended up more or less where we started. The SNP is still in power in Scotland, Welsh Labour will still dominate the Senedd, and Andy Burnham and Sadiq Khan will continue their roles as mayors of Manchester and London.
So how did we get here? And what does it mean for homelessness in the UK?
In Scotland, the campaign was more or less what you'd expect – dominated by discussion of a potential second referendum on independence, questions over pandemic leadership and a series of increasingly bizarre photo stunts.
Scottish Labour leader Anas Sarwar danced on TikTok – surprisingly it wasn't enough to turn the party's fortunes around – Nicola Sturgeon was seen performing dental operations on a giant stuffed dinosaur, (it's called the Dentosaurus, if you're interested) while the Lib Dems invested a surprising amount of their energy on an apparent attempt to make leader Willie Rennie look tiny, by taking photos of him standing next to giant things. That one was never really explained.
But did any of it matter? Apparently not – with voters choosing to mark one of the most tumultuous periods for Scottish politics since the formation of the Scottish Parliament by returning a very similar party make-up to the last session. The SNP fell short of a majority, meaning it will need to work with others – probably the Scottish Greens – to get key parts of its plans enacted, while it will also now hold a minority of positions on committees.
Beyond that, with each party desperate to hold onto the numbers it has, the result sets up an interesting contest to become Presiding Officer, at least in the sense no one will want to become Presiding Officer.
Wales too saw little change, with a strong performance from Welsh Labour winning a key constituency from Plaid Cymru, while holding off advances from the Conservatives in a number of South and North Wales seats – including those taken by the Tories in 2019 general election – to bring its total to 30. That left the Conservatives on 16, Plaid Cymru on 13, and the Lib Dems winning one.
That result reduced chances of Labour seeking a coalition – like the SNP in Scotland it has previously operated as a minority government – even if a BBC headline claiming "Mark Drakeford to form Welsh Labour government alone" did seem a bold prediction. You'd have expected him to at least bring in a couple other Welsh Labour colleagues.
So what does it all mean for homelessness in the UK? Clearly the pandemic will continue to dominate our politics, and maybe it was the continued threat of covid that pushed voters to follow similar patterns.
For homelessness services, certainly, the last 14 months or so have changed everything. Thousands of people were brought off the streets at the start of the pandemic and into safe, self-contained accommodation. By taking action previously deemed impossible, there is no doubt governments in England, Scotland and Wales saved lives – both from coronavirus and the cold.
Yet the obvious question is what happens next. In Wales, the continuity offered by another Welsh Labour government and significant cross-party consensus will provide a degree of certainty for those operating homelessness services, even if a potential change of housing minister could delay strong previous commitments to come up with an action plan to deliver all of the recommendations of the Homelessness Action Group on how to end homelessness.
Some of that concern will exist in Scotland too, where housing minister Kevin Stewart – alongside opposition parties – has shown strong support for the recommendations of the Prevention Review Group, which examined how to stop people losing their homes in the first place.
Results in England too could have a huge impact on people experiencing homelessness. Greater Manchester – home to the re-elected Andy Burnham – is a pilot area for Housing First, an approach based in treating secure housing as the foundation for everything else in someone's life, even if there are still serious questions over the future of its funding. Meanwhile Andy Street, the new West Midlands Mayor, has previously demonstrated a strong commitment to the importance of affordable housing.
In fact local authorities across the UK have been instrumental in helping people off the streets during the pandemic, with Everyone In and other schemes seeing authorities across the UK make more progress in a matter of months than we had previously seen in years.
So we have a choice. With a clear national strategy, rough sleeping could become consigned to history in England, meeting the Westminster Government's commitment by 2024. If the Welsh Government follows through on recommendations from the Homelessness Action Group we can ensure that we have the right approaches in place to end homelessness for everyone in Wales. If the Scottish Government backs our call to change the law to help prevent homelessness, we can stop people from losing their homes in the first place.
The elections are over for another cycle but we still have a choice. We can build on the progress of the last year, made possible by strong cross-party support, or we can watch as things go back to how they were, with more and more people forced to go through the trauma of homelessness.
The elections may not have changed too much, but the pandemic has. We can't go back.
For media enquiries:
E: media@crisis.org.uk
T: 020 7426 3880
For general enquiries:
E: enquiries@crisis.org.uk
T: 0300 636 1967