The UK governments do not currently have formalised strategic plans to end homelessness.
A number of other western governments do have plans to end homelessness. These fund multi-agency strategies with clear aims and time frames. These plans look to build homes and prevent homelessness long-term with a concerted effort based on the needs of their nations. These plans are monitored to ensure progress is being made and targets reached. Some of the main features of these plans are considered below.
Clear goals
The majority of government plans have an explicit statement to end homelessness that includes clear aims, timeframes and funding. For example, the USA's plan 'Opening Doors' (PDF) has four clear goals which are:
ending chronic homelessness in 5 years
prevent and end veteran homelessness in 5 years
prevent and end homelessness for families
youth and children in 10 years and to set a path to end all types of homelessness.
Funding
Governments are providing additional funds to ensure these plans achieve their set goals.
For example, Australia's 12-year plan to prevent and tackle existing homelessness has led to a 55% increase in the funding which equates to $1.2 billion within the first four years. (The Road Home).
Canada's unique community 'Homelessness Partnering Strategy' provides direct funding to communities to aid their efforts at tackling homelessness. To demonstrate the cost of their plan the Canadian government has run an awareness campaign that shows that the project will cost each Canadian the price of a coffee each week. (The State of Homelessness in Canada).
Approaches
Most plans focus on prevention, house building and a Housing First approach.
Prevention, brings together services so that people are supported away from homelessness before they get there.
Building affordable housing is key to most plans as a lack of affordable and supported accommodation is a chief cause of homelessness in each nation.
Finally, many strategies use a Housing First approach which supports people into housing quickly to stop and prevent homelessness early. This requires available housing and effective support to succeed. In Finland 2,500 new dwellings have been created for homeless occupants and 350 new professionals have been recruited to support this model for tackling homelessness. (The Finnish Homelessness Strategy).
Crisis research
2019 begins with public debates about the role of public policy in creating and solving homelessn...
---
---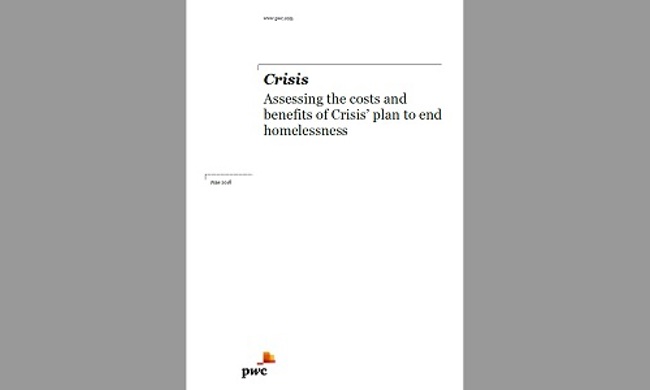 Crisis commissioned PricewaterhouseCoopers LLP ("PwC") to estimate the expected costs and benefits of achieving its plan through the different combinations of interventions (solutions) which Crisis has identified are necessary to address and prevent homelessness.
View more
---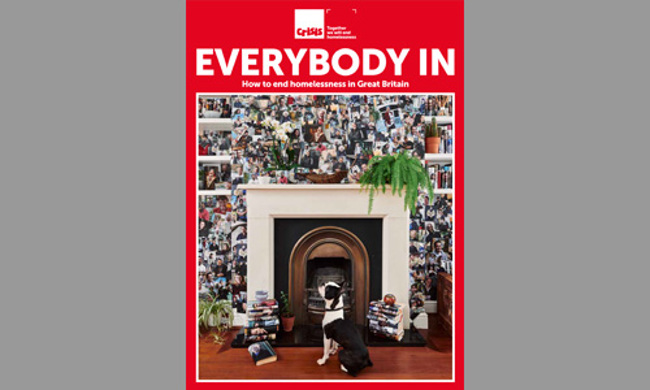 This plan outlines the evidence-based solutions that can end homelessness in Great Britain, built round the belief that everyone should have – and is ready for – a safe, stable place to live.
View more