Thank you to the Beech Boys for their support of Crisis!
15.03.2019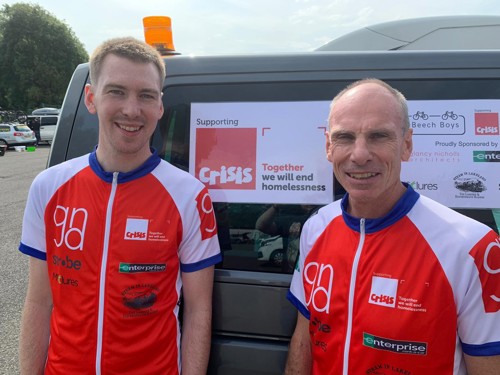 A huge thank you and congratulations to the Beech Boys who have now completed their epic cycling challenge in support of Crisis.
James and Norman Beech raced the Pairs Category for Race Around Ireland with the aim of being the first father and son to complete the Pairs Category. James and Norman took it in turns to cycle and between them they rode an incredible 1,350 miles with 22,000 metres of ascent during their 'lap' of Ireland.
If you'd like to support them you still can, just visit their fundraising page or find out more information about the challenge and their progress on their website.
Thank you so much to them for their support!