Ending rough sleeping and transforming temporary accommodation in Scotland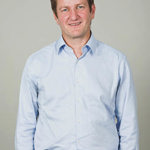 29.03.2018
More than 50 people from across the homelessness and housing sectors met in the beautiful surroundings of the Renfield St Stephens Centre in Glasgow on 27th March.
We had three things on our agenda:
How have the proposals on rough sleeping been received by organisations and people who are going to be involved in or affected by implementation of the recommendations?
What have we learnt from continuing to talk to 425 people with personal experience of homelessness or rough sleeping?
How are the proposals on transforming temporary accommodation starting to shape-up and what else needs to be considered?
Rough Sleeping Solutions
The full set of proposals is available on the Scottish Government website – here, rough sleeping proposals. The Stakeholder Group gave us the following feedback on the proposals:
The general consensus was that the recommendations have been well received and that people felt encouraged by them, though keen to hear more about when changes will begin and how they can play their part
Despite the need for more detail on the terminology, it is recognised that the aspiration needs to be an approach that prioritises rapid re-housing including Housing First
While the recommendations have been widely shared in the homelessness sector, we need to use our networks to ensure they go even further – and especially into other sectors such as health, the police and other front-line services, and RSL Boards
We need to be careful about how we use language and terminology when talking about temporary accommodation, housing options and discussions of rapid rehousing and Housing First. We need to make sure they are communicated clearly so everyone has a shared understanding of what we are trying to achieve
There is an opportunity to challenge perceptions of homelessness, and the sort of service and support homeless people can and should expect. within state institutions and among the public. In some local areas this is already shifting but it needs to do so at national level too.
Some people said that many of the proposals have been discussed over many years, so they still see the key test being the ability to make it happen. The proposals are ambitious. We need to be able to maintain the momentum, build on the political commitment and ensure it comes from all the relevant areas of government. It also needs to link in strategically with other government activity such as the carers strategy, the social isolation strategy and the Affordable Housing Supply Programme.
We need to consider the role of the Regulator and whether there should be sticks as well as carrots in the system.
All 32 local authorities need to feel and be engaged and involved, and not just the bigger cities.
Funding needs to be sustainable, particularly in the current financial environment. Mainstreaming these services provides both an opportunity and a challenge.
We need to make a clear financial case for those services which are particularly high cost, including some of the prevention services and those for people with high and ongoing support needs. These are often the services most at risk.
Local authorities are already getting started on developing implementation plans - timescales for developing the design principles for these which would ensure a consistent approach are challenging, though not impossible.
Some of the solutions require legislation which takes time to enact and implement. There must be action in the meantime and we will need to plan transitions well so that we don't end up with more gaps in the interim than we currently have.
Data collection will be important in terms of monitoring this.
'Aye we can'
The team from Glasgow Homelessness Network have continued their work to ensure that the Action Group is listening to people with personal experience of homelessness, and they presented their findings from discussions with 425 people. We heard about real variation in experience and challenges – from access to temporary accommodation in rural areas, interactions with social security systems and issues people face on release from institutions, including prison and mental health support services. The strong message was about not just making sure people stopped falling through the cracks, but designing the system in such a way that there were no longer any cracks for people to fall through. The full report is on the GHN website – here, Aye we can
The comments and feedback from people with experience of homelessness and rough sleeping have been a major factor in determining the Action Group's proposals on rough sleeping, and will continue to be a shaping force in both the emerging proposals on temporary accommodation and future recommendations around ending homelessness.
Transforming the use of temporary accommodation
Even the phrase 'temporary accommodation' means many different things to many different people. So, the first thing the Action Group did in addressing this was to commission research from Herriot Watt to set out the landscape of who is using temporary accommodation, how long for, and what sort of temporary accommodation solutions. We will have an interim report from the team early in April and a final report later in the year.
What we do know however, is that the number of households in temporary accommodation has remained fairly consistent between 10,000 and 11,000 for several years, and that the length of time in temporary accommodation is increasing.
We also know, that some households are effectively settled in good quality temporary housing, which could be converted to settled accommodation. On the other hand, there are temporary accommodation arrangements that are simply unacceptable and ineffective – for example the woman who told her story to the last Stakeholder Group meeting, who has been forced to live in a B&B for 13 months and has experienced horrific harassment. Between these two extremes there is a wide range of circumstances.
The Action Group is clear that temporary accommodation is required, but that is should fit into an overall framework of rapid re-housing where the default solution should be in settled mainstream accommodation as quickly as possible. Where temporary solutions are needed they need to be shaped by the evidence and modelled on the best approaches already in place in the system - they need to be tailored to the individual needs and circumstances of the individual, need to be of good quality and part of a clear pathway out of homelessness, and need to include the support that is needed to achieve this.
Our initial emerging proposals were presented to the Stakeholder Group for comments. Those initial proposals are:
We should be seeking to minimise the need for temporary accommodation in the first place through the prevention proposals made by the Action Group already. Placing the emphasis on prevention and a rapid re-housing and Housing First approach, means that the use of temporary accommodation becomes the exception rather than the norm – a stop-gap where settled housing is found, or a necessary step where someone chooses to live in a different setting for a period of time, or where someone's needs need a different response.
Where temporary accommodation is used, the Action Group is clear that it needs to include the right support from 'day 1', with that support being personalised and tailored, and about both stabilising the situation and about planning recovery and move-on. It also needs to be of the right standard and quality and be backed by effective regulation.
Arrangements for move on to mainstream accommodation need to be very clear and prioritised, including arrangements for changing a tenancy from temporary to settled in the same property. This is about emphasising that temporary accommodation is meant to be temporary.
The financial arrangements for temporary accommodation need to be examined to ensure there are no perverse incentives to either use particular types of accommodation or which prevent people from moving on from temporary accommodation.
There needs to be much more joined-up thinking on housing allocation, use of temporary accommodation and use of supported housing so the right solutions are identified for the right households.

These really are just the initial, emerging thoughts of the Action Group. The responses from the Stakeholder Group are summarised below.
We need to ensure that people have a choice about where they live as well as prioritising getting people into housing quickly. There will be particular issues in matching supply and demand in rural areas with sparse populations and a need to consider wider issues of transport, employment and education in that context.
We need to be very clear about the pros and cons of different types of temporary accommodation for different households at different times of their lives and in different circumstances.
The end goal needs defining by outcomes – this is all about following the evidence that leads to better outcomes, and specifically about ensuring sustainable routes out of homelessness and into settled living. We need the data to ensure we can celebrate and build on what works.
There is a need for consistency in messages about temporary accommodation and the approaches taken to supporting people to move on to settled housing.
The current situation is based on 'fire-fighting' and we need a whole system approach involving commissioning, funding, allocations and planning of supply.
There needs to be better guidance on funding, regulation and evidence to help ensure value for money and positive outcomes. The current system has 'cliff edges' where tenancies change and funding arrangements change, whereas people need support in transition with funding and support following them.
There must be opportunities in the reform of welfare, with devolved social security providing greater flexibilities.
Where savings are made, there needs to be a duty to reinvest those savings in sustainable housing and prevention.
Support for people in temporary accommodation needs to be psychologically informed. We need named-workers who stick with people through the journey (while not creating dependencies on individuals)
Good practice needs to be scaled up
Bed and breakfast should be eliminated except in absolute emergency
The Action Group will now be taking all this feedback on board and building our recommendations for the Scottish Government on our third task of recommending how the use of temporary accommodation can be transformed to support the aim to end homelessness.
We are hoping to make our recommendations by early May. My next blog will be at the end of April, updating you on this work.
For media enquiries:
E: media@crisis.org.uk
T: 020 7426 3880
For general enquiries:
E: enquiries@crisis.org.uk
T: 0300 636 1967