It's time for Government to do the maths and invest more in social housing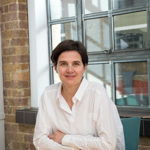 08.11.2018
There is much to be encouraged by in the Government's social housing green paper, 'A new deal for social housing'.
Commitments to make sure residents' voices are heard, and that everyone has, "a decent, affordable and secure place to live" set an important benchmark against which any future reforms can be judged. Critically the Government has committed to "get back to the scale of new social housing that will make a real difference to communities."
People using Crisis services couldn't agree more on the need for a decent, secure affordable home for everybody. Building more social housing and considering the needs of every individual who applies for housing were amongst the key recommendations we made in the Crisis response to the social housing green paper. These recommendations came from the workshops we held with Crisis members who use our services. For many of those who have been able to move on from homelessness into social housing, getting access to a secure tenancy and a supportive landlord had been a positive, life-changing experience. For some it provided a foundation to find work or to reconnect with their families.
But we are a very long way from providing everyone who needs it with a decent, affordable secure place to live.
A key omission from the Green Paper is the acknowledgement of the scale of new social housing provision that is needed to meet the growing backlog of unmet housing need and tackle rising homelessness. Research for Crisis and the National Housing Federation has calculated that we need to build 90,000 homes for social rent each year for 15 years to tackle the backlog of need and reduce the scale of future homelessness. And to deliver this we're calling on Government to develop an investment plan capable of delivering the resources needed. This must take realistic account of the capacity of councils and housing associations to deliver, explore radical new ways to reduce the cost of development through land reforms and increase the amount of Government grant available to enable the delivery of genuinely affordable homes at social rent levels. There's a compelling body of evidence to demonstrate that such investment would see cost benefits for the taxpayer over time by generating savings in Housing Benefit spending.
It's fantastic that the Government has taken the bold decision to scrap the cap on borrowing to build council homes, as well as re-starting Government-led investment in social renting – but even the most optimistic analysis suggests that these and other measures proposed in the Green Paper are unlikely to deliver more than a third of the new social rent homes we need. As one workshop participant commented:
"There needs to be more targets for building social housing. It's just maths – more people need more social housing"
The shortage of social rented housing has been disastrous for councils' ability to prevent and tackle homelessness.
But shortage of supply is not the only problem the Green Paper needs to address.
Crisis and other homelessness charities have been finding it harder to help clients get access to social housing. Reductions to Housing Benefit entitlements and the risks associated with Universal Credit implementation have led some housing providers to become more restrictive in their approach to letting social housing. Some are imposing requirements for rent in advance and rent guarantors that mirror practices more typical of the private rented sector. People with a history of rent arrears or without enough of a local connection are finding themselves locked out of housing registers – sometimes even where arrears are attributable to problems with Universal Credit administration or traumatic personal experiences such as fleeing domestic abuse. Such exclusions are hard to challenge under present allocations rules – one participant in our workshops commented that these eligibility rules seem to "trump" their vulnerability. Another felt that local connection was used as a weapon, saying:
"They use it to find any way of not helping you"
The Green Paper sets out welcome proposals to review the way social housing providers are regulated and also to review the way allocations systems are working. This provides an opportunity for Government to put in place a system that ensures that social rented housing is deployed effectively to prevent and alleviate homelessness, as well as addressing wider needs.
Increasing the supply of good quality social rented housing, and tackling barriers to social housing access, would provide the foundation for Government to deliver on its ambitions to end rough sleeping and enable effective implementation of the Homelessness Reduction Act. It's time for Government to do the maths on this.
For media enquiries:
E: media@crisis.org.uk
T: 020 7426 3880
For general enquiries:
E: enquiries@crisis.org.uk
T: 0300 636 1967