CSB go gO GO! Karting ...
24.04.2019
2309
XX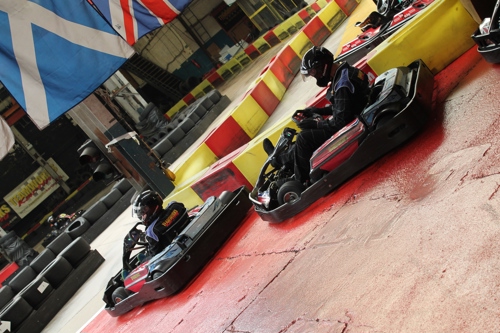 As part of the post Easter workshop programme seven CSB members headed to the local racing circuit to try their hand at Go Kart racing.
A mix of those completely new to karting and those who may not have done it for twenty or thirty years pitted their skills against each other tackling hair-raising bends, crazy chicanes and plenty of challenges.
One member, who had never done this before, said she "just went for it!... No-one was getting past!"
Certainly the competitive side of our members was showing as they all aimed to take the chequered flag... ending up a few slight collisions!
Such a great day providing opportunity for confidence building, new experiences and stepping out of one's comfort zone
Member feedback was really positive
"I really enjoyed it, didn't know what to expect. But this was more than I expected. Didn't know we would wear the uniform or helmet".
"Really got the adrenaline going and would love to go again."
 "Over too quick!!!"
"I went away feeling Number one!"
This trip is just one example of the many events Crisis Skylight Birmingham offers as part of member involvement that complements our programme of education and coaching sessions.