Meet our giraffe
18.09.2023
This autumn, as part of our partnership with Croydon Stands Tall you will see a number of giraffes popping up throughout Croydon town centre.
Standing tall outside our Crisis centre on Bridge Street in Croydon you will find our very own Crisis giraffe. Members at the Crisis centre in Croydon chose from a number of designs submitted by local artist, each chosen artist went on to decorate the giraffes and bring them to life! The chosen artist for our Crisis giraffe was Aasiri Wickremage and her beautiful and vibrant design.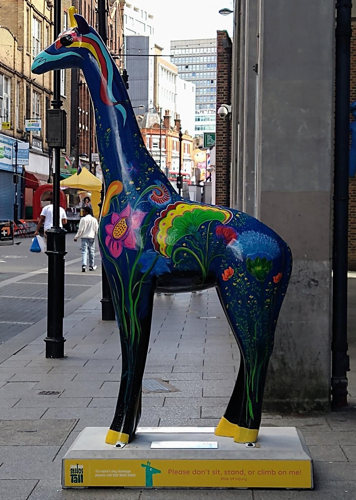 Aasiri's approach to painting has been influenced by her asian heritage from Sri lanka as well as other asian countries she has lived in. Her artworks are a way to share familiar and unfamiliar feelings, decoded through a collage of paint layers, motifs, found objects & text in her native language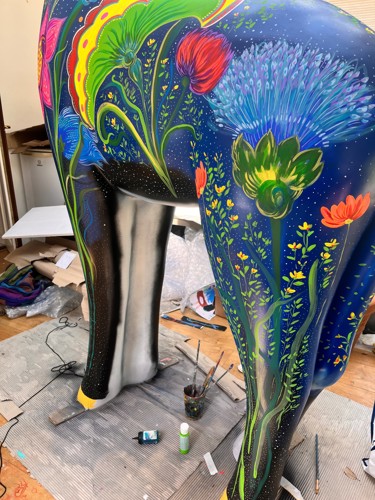 Our giraffe has been given the name Acacia Georgie, chosen by Aasiri's daughter and a supporter of Crisis.
We are so proud to have Acacia Georgie right outside our centre. Why not come and see her and the other giraffes on the trail?!